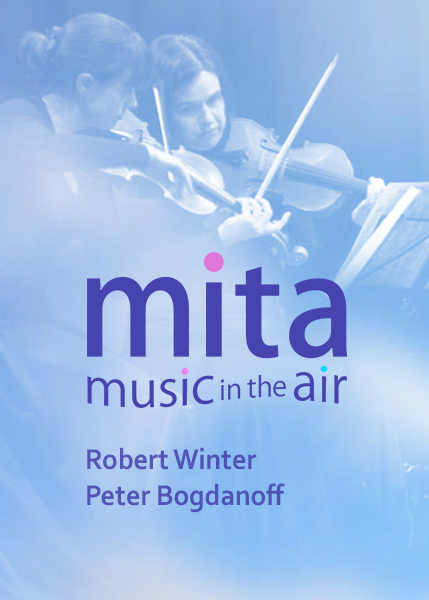 How Access Codes Work
Publisher access codes are passwords granting access to online teaching and learning tools. The digital coursework, including class assignments, rich content, and lecture guides, makes studying easier and more interactive.
1. Purchase Access Code

2. Navigate to publisher's site

3. Redeem code for access to book

4. Read book on publisher's site
Note: RedShelf study tools are not available with this title.
Additional Details
Award-winning professor Robert Winter (UCLA) and accomplished designer-programmer Peter Bogdanoff invite students and self-learners into a universe of music and ideas as diverse as the one we live in. Music In the Air (MITA) features world-class recordings at the forefront of a refreshingly delightful exploration of music history and theory as it seamlessly weaves together cultural contexts, graded listening guides, interactive scores, and sound-drenched explanations of musical terms. Joined by video encounters with respected scholars and talented student musicians, Winter and Bogdanoff lead learners through a representative cross-section of the entirety of Western classical music as well as blues, jazz, popular, and global styles. MITA's all-digital learning environment is guaranteed to enrich real-life relationships with music while enlarging abilities to discuss, play, and enjoy.With multi-layered content and powerful tools for sorting and searching, MITA is a flexible, complete alternative to traditional textbooks for university music appreciation and history survey courses. It can also supplement a range of theory and upper-division history texts and be enjoyed by independent learners with a high school reading level or above.
| | |
| --- | --- |
| ISBN-13 | 9781733387507 |
| ISBN-10 | 1733387501 |