Politics and the Media
1st Edition
Intersections and New Directions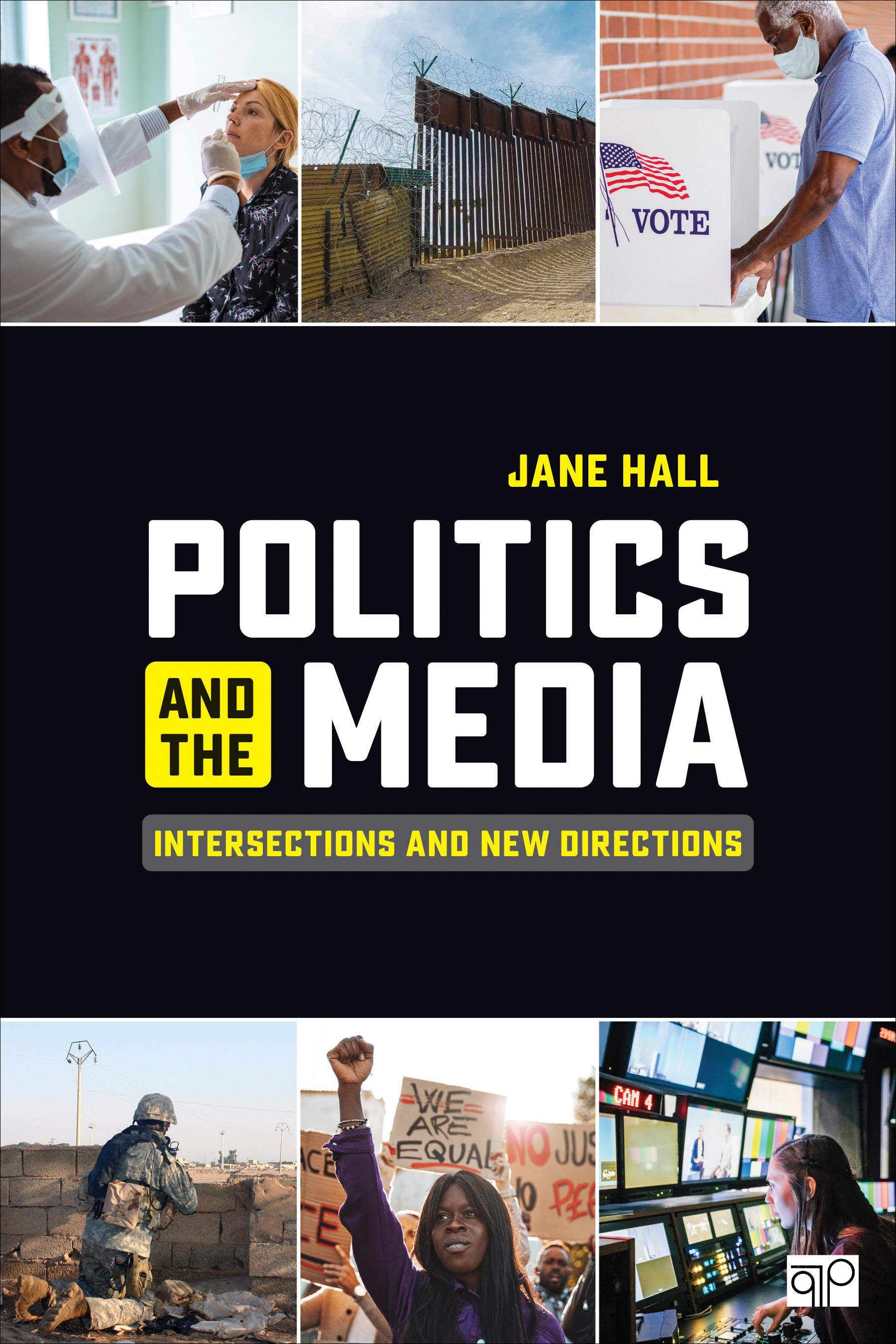 Additional Book Details
"The book is well versed in the scholarly literature as well as pop-culture references found in contemporary television shows and movies. But what stands out in the volume's research is its utilization of interviews conducted by the author that provide a range of perspectives on the media and politics from the vantage points of U.S. senators, journalists, critics, and activists."
—Kirkus Reviews
"Jane Hall has written a brilliant analysis that is educational, entertaining and important. Her comprehensive and timely book will be required reading for scholars, and will be invaluable for general readers and anyone interested in the relationship between politics and the media."
- Kenneth T. Walsh, veteran White House correspondent, adjunct professorial lecturer in communication, and author of 10 books on the presidency including Presidential Leadership in Crisis.

"Finally, as current a book as possible incorporating scholarly work on the media and politics and up-to-date examples and suggested exercises that are sure to rivet student interest.  From its coverage of a tweeting President constantly assailing the media to trenchant analyses of coverage of the BLM movement, immigration and how the media treats women candidates this book is a must- adopt for Media and Politics classes.  It is also an excellent add on for classes on American Politics and Campaigns and Elections." 
- Karen O'Connor, Jonathan N. Helfat Distinguished Professor of Politics, Founder Women and Politics Institute, American University.  

"The book is very timely and it has good case studies for students to discuss in class. It has chapters on
race- and gender-related issues. You can use it as the main textbook, or you can assign it as supplementary reading material."
—Ivy Shen, PhD. Southeast Missouri State University

Politics and the Media: Intersections and New Directions examines how media and political institutions interact to shape public thinking and debates around social problems, cultural norms, and policies. From the roles of race and gender in American politics to the 2020 elections and the global coronavirus pandemic, this is an extraordinary moment for politicians, the news media, and democracy itself. Drawing from years of experience as an active political media analyst, an award-winning journalist and professor of politics and the media, Jane Hall explores how media technologies, practices, and formats shape political decision-making; how political forces influence media institutions; and how public opinion and media audiences are formed. Students will gain an understanding of these issues through a combination of scholarship, in-depth interviews, and contemporary case-studies that will help them develop their own views and learn to express them constructively. 
| | |
| --- | --- |
| ISBNs | 1544385161, 9781544385143, 9781544385143, 9781544385167 |
| Language | English |
| Number of Pages | 400 |
| Edition | 1st |