The Basics of Geomorphology
1st Edition
Key Concepts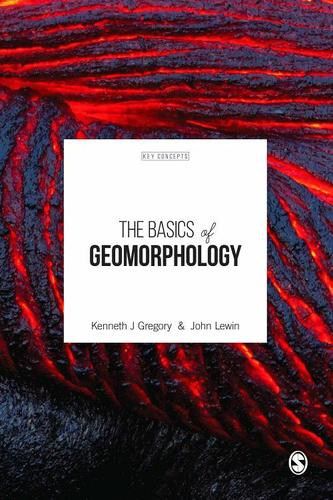 Additional Book Details
"I can think of no better guides than Professors Ken Gregory and John Lewin to lead the reader through the conceptual basis of this exciting science."

- Victor R. Baker, University of Arizona



"A very readable and informative introduction to the discipline for senior undergraduates, postgraduates and researchers."

- Angela Gurnell, Queen Mary University of London



"Time will tell, but this book may well mark a turning point in the way students and scientists alike perceive Earth surface processes and landforms."

- Jonathan Phillips, University of Kentucky
This student focused book provides a detailed description and analysis of the key concepts, ideas, and hypotheses that inform geomorphology.
Kenneth Gregory and John Lewin explain the basics of landform science in 20 concepts, each the subject of a substantive, cross-referenced entry. They use the idea of the ′geomorphic system′ to organise entries in four sections, with extensive web resources provided for each:
System Contexts: The Systems Approach / Uniformitarianism / Landform / Form, Process and Materials / Equilibrium / Complexity and Non Linear Dynamical Systems
System Functioning: Cycles and cascades / Force-Resistance / Geomorphic work / Process Form Models
System Adjustments: Timescales / Forcings / Change Trajectories / Inheritance and Sensitivity / Anthropocene
Drivers for the Future: Geomorphic Hazards / Geomorphic Engineering / Design and Prediction
Aligned with the teaching literature, this innovative text provides a fully-functioning learning environment for study, revision, and even self-directed research for both undergraduate and postgraduate students of geomorphology.
| | |
| --- | --- |
| Sold By | SAGE Publications |
| ISBNs | 9781473905757, 9781473905757, 9781473905757, 9781473905740, 9781473905740, 9781473908956, 9781473908949, 1473908957 |
| Language | English |
| Number of Pages | 248 |
| Edition | 1st |