The SAGE Handbook of GIS and Society
1st Edition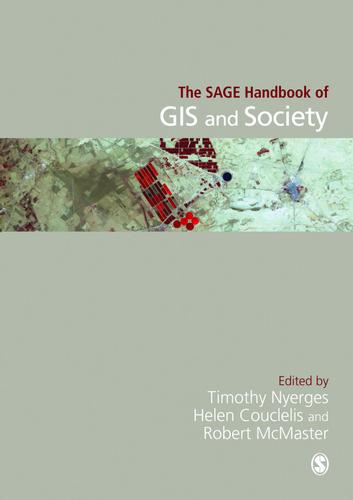 Additional Book Details
"The definitive guide to a technology that succeeds or fails depending upon our ability to accommodate societal context and structures. This handbook is lucid, integrative, comprehensive and, above all, prescient in its interpretation of GIS implementation as a societal process."

- Paul Longley, University College London
"This is truly a handbook - a book you will want to keep on hand for frequent reference and to which GIS professors should direct students entering our field... Selection of a few of the chapters for individual attention is difficult because each one contributes meaningfully to the overall message of this volume. An important collection of articles that will set the tone for the next two decades of discourse and research about GIS and society."
- Journal of Geographical Analysis
Over the past twenty years research on the evolving relationship between GIS and Society has been expanding into a wide variety of topical areas, becoming in the process an increasingly challenging and multifaceted endeavour. The SAGE Handbook of GIS and Society is a retrospective and prospective overview of GIS and Society research that provides an expansive and critical assessment of work in that field.
Emphasizing the theoretical, methodological and substantive diversity within GIS and Society research, the book highlights the distinctiveness and intellectual coherence of the subject as a field of study, while also examining its resonances with and between key themes, and among disciplines ranging from geography and computer science to sociology, anthropology, and the health and environmental sciences.
Comprising 27 chapters, often with an international focus, the book is organized into six sections:
Foundations of Geographic Information and Society
Geographical Information and Modern Life
Alternative Representations of Geographic Information and Society
Organizations and Institutions
Participation and Community Issues
Value, Fairness, and Privacy

Aimed at academics, researchers, postgraduates, and GIS practitioners, this Handbook will be the basic reference for any inquiry applying GIS to societal issues.
| | |
| --- | --- |
| ISBNs | 9781446295816, 9781412946452, 9781473971257, 147397125X |
| Language | English |
| Number of Pages | 576 |
| Edition | 1st |