The Pen and the Sword
1st Edition
Press, War, and Terror in the 21st Century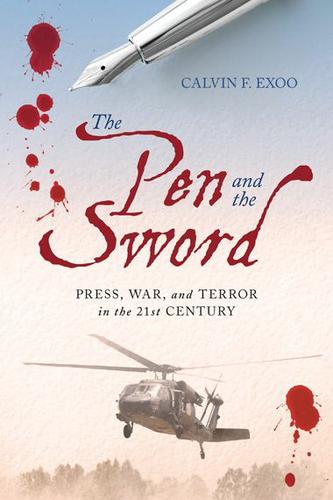 Already purchased in store?
Additional Book Details
An eye-opening case study of the news at war, introducing a critical perspective on our mass media
The Pen and the Sword is the only comprehensive examination of how the media have covered the 21st Century's #1 news story: terrorism and the wars in Afghanistan and Iraq. This is the full story—from 9/11 to the Obama doctrine, and including:
The war in Afghanistan. There were two sides to this story, but the press told only one, and the untold story would return to haunt us. The campaign for war in Iraq. What did the press know and when did they know it about the web of lies that led us into war?Iraq, from invasion to "Mission Accomplished." When the story of war is told as patriotic hymn, Playstation game, or melodrama of macho heroes and bad guys dressed in black, important things are left out.Aftermath, from "Mission Accomplished" to the present. Something has changed since the Vietnam War, when the press finally found its critical voice. However, the 21st Century media continue to cling to an untenable, pro-war story, even after the public has abandoned it.
The Pen and the Sword uses this tragic and eye-opening case study of the news at war to ask, "Why?" and to offer a critical perspective on our mass media, including the latest information on the underpinnings of the news business—corporate ownership, the power of elites to define the news—and adds three important new features of the media landscape:
The media profit crisis of the late '00s and how it is affecting the news. The creation and mainstreaming of a new right-wing media surround-sound system. The increasing importance of entertainment media and soft news in shaping our views.
| | |
| --- | --- |
| Sold By | SAGE Publications |
| ISBNs | 141295360X, 1452212341, 9781412953603, 9781452212340 |
| Language | eng |
| Number of Pages | 256 |
| Edition | 1st |