Encyclopedia of Obesity
1st Edition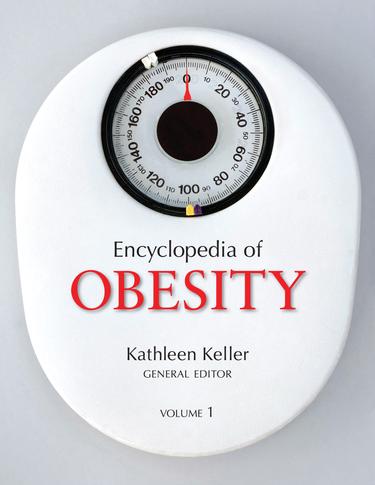 Additional Book Details
"This work, featuring a reading level appropriate for high school audiences and above, is recommended for academic and public libraries."
—Library Journal
The Encyclopedia of Obesity is as much of a reference resource as it is a tool to raise awareness in the medical and public health communities. With almost 500 entries, these two volume summarize pertinent topics in obesity and related health conditions, including molecular biology, psychology, medicine, public health and policy, food science, environmental health, and pharmaceuticals. The editor has chosen topics that capture the current climate of obesity research while still addressing and defining the core concepts related to this condition. Based on a theme of "Moving Forward in an Ever Expanding World" articles address topics for a changing society that is slowly adapting to accommodate obesity, including recent lawsuits, new options for medical and dietary treatment, and the importance of prevention in children.
Key Themes
· Biological or Genetic Contributors to Obesity
· Children and Obesity
· Dietary Interventions to Treat Obesity
· Disordered Eating and Obesity
· Environmental Contributors to Obesity
· Health Implications of Obesity
· Medical Treatments for Obesity
· New Research Frontiers on Obesity
· Obesity and Behavior
· Obesity and Ethnicity/Race
· Obesity as a Public Health Crisis
· Psychological Influences/Outcomes on Obesity
· Societal Influences/Outcomes on Obesity
· Women and Obesity
· Worldwide Prevalence of Obesity
The Encyclopedia of Obesity is intended to serve as a general and nontechnical resource for biology, sociology, health studies, and other social science students, teachers, scholars, researchers, and anyone in the general public who wishes to understand the development of obesity as it prevails in the United States and worldwide.
| | |
| --- | --- |
| Sold By | SAGE Publications |
| ISBNs | 9781412952385, 9781412952385, 1452265852, 9781452265858 |
| Language | English |
| Number of Pages | 1041 |
| Edition | 1st |