Cooperative Learning
1st Edition
Integrating Theory and Practice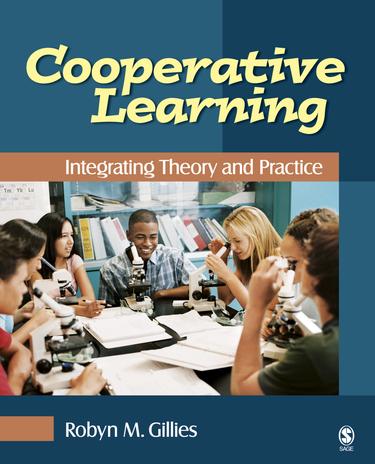 Additional Book Details
"Gilles focuses the majority of the book on the relationship in the classroom between the individual teacher and the students. She gives teachers ammunition to overcome resistance to cooperative learning by presenting well-substantiated research on virtually every page of her book showing the benefits of having students study together." 

                                                                                                          —Ted Wohlfarth, PSYCCRITIQUES
"This text′s greatest strengths are bringing together a range of powerful teaching strategies connected to students taking responsibility for their own learning and the learning of others. The focus on both teacher strategies to encourage effective group talk and student strategies to encourage effective discourse is helpful."
—Nancy L. Markowitz, San Jose State University
Although cooperative learning is widely endorsed as a pedagogical practice that promotes learning and socialization among students, teachers still struggle with how to introduce it into their classrooms. This text highlights the strategies teachers can use to challenge student thinking and scaffold their learning as well as the strategies students can be taught to promote discourse, problem—solving, and learning during cooperative learning.
Key Features
Presents cooperative learning in conjunction with national standards: The book situates cooperative learning within the context of No Child Left Behind and a climate of high stakes testing.Links theory with practice: Numerous case studies and small group exercises highlight how teachers can assess both the process and outcomes of cooperative learning.Emphasizes the key role teachers play in establishing cooperative learning: Guidelines are given on how teachers can establish cooperative learning in their classrooms to promote student engagement and learning across various levels and for students of diverse abilities.Incorporates the latest research on cooperative learning: An overview is provided of the major research and theoretical perspectives that underpin the development of cooperative learning pedagogy.
Intended Audience
This is an excellent supplementary text for several undergraduate and graduate level K—12 teacher preparation and certification courses regularly offered in schools of education. It can also be used as one of several texts in courses on cooperative learning and as a supplement in K—12 teaching methods courses.
| | |
| --- | --- |
| Sold By | SAGE Publications |
| ISBNs | 9781452222974, 1452236291, 9781412940481, 9781412940474, 9781452236292, 9781412940474, 9781412940481, 9781412940481 |
| Language | English |
| Number of Pages | 288 |
| Edition | 1st |