Group Communication Pitfalls
1st Edition
Overcoming Barriers to an Effective Group Experience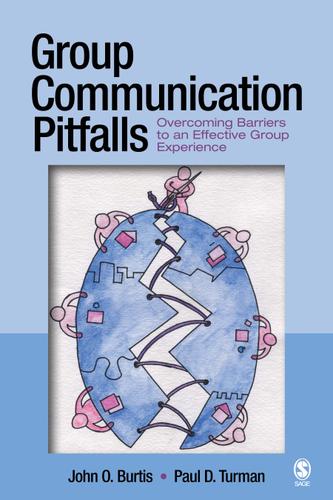 Additional Book Details
"They have done this with a rich, provocative, and creative conceptual vocabulary that will resonate for readers who practice, supervise others′ practice, teach about or do research in group life and group work."
—Paul H. Ephross, MSW, PhD, Professor, University of Maryland School of Social Work

 Group Communication Pitfalls: Overcoming Barriers to an Effective Group Experience treats groups and the work involved in grouping as useful tools humans have developed for responding to pressures or demands faced by group members. This book assumes an orientation that expects and detects group pitfalls as they arise, providing students with the foundation for overcoming barriers to effective group experiences. By assuming this orientation, authors John O. Burtis and Paul D. Turman offer readers a map of the group pitfall terrain and demonstrate how people working well together can use the struggle against such pitfalls to improve their groups.

Key Features
Provides students with a unifying theoretical framework and pedagogical orientation, which organizes a very broad range of research findings into tight and useful classifications Takes a comprehensive approach that frames current small group communication literature through a theoretical lens provided by Breakdown-Conducive Group Theory Reviews research findings from a variety of methodological perspectives and directly describes applications of the concepts discussed across each chapter Offers extensive skills enhancing material to help students apply the theoretically based concepts discussed in the book While other texts cover cursory material on group pitfalls and miscommunication, it is the primary focus of this text and gives students practical recommendations to correct those pitfalls. Group Communication Pitfalls is an excellent textbook for advanced undergraduate and graduate courses on small group communication such as Advanced Group Communication, Group Dynamics, and Group Processes. It can also be used as a supplemental text in courses that focus on group interaction.
| | |
| --- | --- |
| Sold By | SAGE Publications |
| ISBNs | 1452236992, 9781452222585, 9781452236995, 9781412915342, 9781412915359, 9781412915359, 9781412915359 |
| Language | English |
| Number of Pages | 264 |
| Edition | 1st |