Geographies of Postcolonialism
1st Edition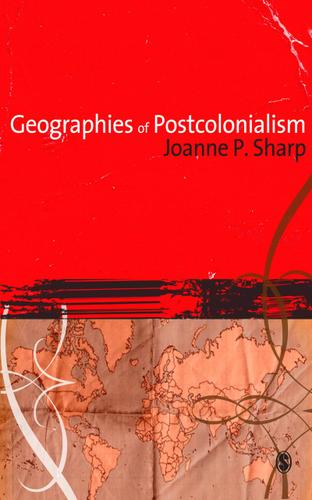 Additional Book Details
"Drawing on a course road tested for over a decade, Sharp has delivered an invaluable aid for teaching students about the complex political, cultural and spatial logics of colonialism and post-colonialism. Difficult theoretical jargon is demystified and the generous use of illustrations and quotes from both academic and popular sources means students can work with manageable measures of primary material. This book has succeeded in delivering a meaningful conversation between political economic accounts of development and cultural accounts of identity. It is a must-have for anyone studying colonialism and post-colonialism."

- Jane M Jacobs, Institute of Geography, University of Edinburgh
Geographies of Post-Colonialism introduces the principal themes and theories relating to postcolonialism. Written from a geographical perspective, the text includes extended explanations of the cultural and material aspects of the subject. Exploring post-colonialism through the geographies of imagination, knowledge and power, the text is split into three comprehensive sections:

Colonialisms discusses Western representations of the ′Other′ and the relationship between this and the European self-image.
Neo-colonialisms discusses the continuing legacies of colonial ways of knowing through an examination of global culture, tourism and popular culture.

Post-colonialisms discusses the core arguments about post-colonialism and culture with a focus on ′hybridity′.

Comprehensive and accessible, illustrated with learning features throughout, Geographies of Post-Colonialism will be the key resource for students in human geography and development studies.
| | |
| --- | --- |
| ISBNs | 9781412907798, 9781412907798, 9781446242827, 144624282X |
| Language | English |
| Number of Pages | 176 |
| Edition | 1st |