Cognitive Humanistic Therapy
1st Edition
Buddhism, Christianity and Being Fully Human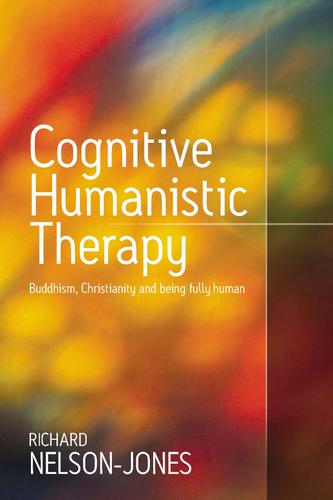 Additional Book Details
`This excellent book outlines the theoretical base of Cognitive Humanistic Therapy, its links with religious thinking and clear practical guidelines on how to support clients to enhance their life skill. This extremely interesting book is a valuable additions to the therapists toolkit′ - Plus, Christian Council on Ageing
`An intriguing book, full of surprises and unexpected insights into the human condition and the work of therapists. It offers practical resources for retreat conductors and spiritual accompaniers, with a comprehensive account of current counselling and psychotherapy practice. Working alongside Buddhists in Thailand, Richard Nelson Jones provides suggestions for living more fully, and suggests a variety of therapeutic interventions, based largely on Buddhist concepts, to make this possible′ - Retreats, Quaker Retreat Group
`A very informative and useful book for religious practitioners and others′ - Reverend John Butt, Director, Institute for the Study of Religion and Culture, Payap University, Thailand
`Richard Nelson-Jones is one of the few scholars with the erudition and breadth of experience necessary to link Christian and Buddhist traditions in the helping professions. This is much more than old wine in new bottles, and this book will introduce counsellors and therapists to new and better ways of understanding and helping the clients we treat′ - Danny Wedding, Missouri Institute of Mental Health
Cognitive Humanistic Therapy describes a new approach to psychotherapy and self-development, based on an understanding of what it means to be "fully human". In a unique integration of theory and practice, the book synthesises ideas from the cognitive and humanistic domains of psychotherapy and the religious worlds of Buddhism and Christianity.
Written by bestselling author, Richard Nelson-Jones, Cognitive Humanistic Therapy explores the idea of being ′fully human′ as a central goal of human existence, one which has traditionally been the province of religion. In this book, he examines ways in which psychotherapy and personal practice can help individuals develop in both their capacity to reason and their capacity to love.
Beginning with the theoretical underpinnings of the Cognitive Humanistic perspective, the book goes on to show how clients can become equipped with the skills to tackle negative reactions and develop positive attributes such as goodwill, gratitude, compassion, equanimity, generosity, helping and service.
This book presents a powerful new interpretation of the role of psychotherapy, which will be of interest to psychotherapists, counsellors, their clients, and also to religious people.
| | |
| --- | --- |
| Sold By | SAGE Publications |
| ISBNs | 9781412900751, 9781412900751, 9781848606043, 1848606044 |
| Language | English |
| Number of Pages | 263 |
| Edition | 1st |