The Motivated School
1st Edition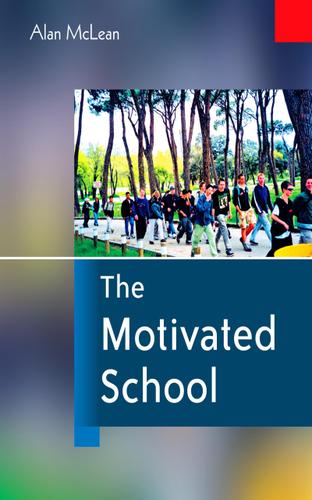 Additional Book Details
`The book is a pleasure to read and whether the model is adopted in whole or in part, as a lens through which to examine and understand what is going on in a learning community it has much to offer′ - Improving Schools
`As a head of department in a comprehensive school in an education action zone, this book has made me think about not only the way I relate to the students I work with but also about relationships with the teachers in my department. I therefore warmly recommend to teachers and especially to headteachers and others in positions of leadership in both primary and secondary phases′ - Emotional & Behavioural Difficulties
`The Motivated School is an important book. It addresses a number of key issues which are central to Scottish educational policy, including Better Behaviour: Better Learning, Inclusion and Raising Attainment. It is also a controversial book, challenging as it does "woolly thinking" on issues such as self-esteem, rewards and motivation to learn′ - Scottish Education Review
`This book is well written and demonstrates the author′s commitment and dedication to an individual′s psychological well-being and positive, effective learning environments′ - The Psychology of Education Review
`The best education books frequently challenge our assumptions. Alan McLean′s The Motivated School demonstrates with a kind of forensic exactness, the way we over-emphasize the importance of student′s self-esteem. We can′t make students motivated: we can only create the right conditions. There is much to admire in this book. It isn′t difficult to read, and the format is generous and accessible. I suspect all school leaders will learn something from it′ - Geoff Barton, Times Educational Supplement, Friday Magazine
Some students do not achieve their full potential, while others of similar ability achieve more than predicted. This book shows how important students′ motivational mindsets can be in influencing the way they learn. The author brings together evidence from recent research, shows how successful learning contexts can be created, and provides real-life suggestions for teachers working with disengaged learners.
Increasing pressure to meet targets has sent schools down the path of trying to motivate students `from the outside′. By recognizing that genuine motivation comes `from the inside′ and that self-motivation needs to be nurtured, this book provides a practical guide to both teacher and student motivation.
This book will be of interest to anyone seeking to develop their skills in motivating young people to learn. It will be of particular interest to teachers, educators and management at all levels.
| | |
| --- | --- |
| ISBNs | 9780761943853, 9780761943846, 9781446238172, 1446238172 |
| Language | English |
| Number of Pages | 160 |
| Edition | 1st |