Case Studies of Classrooms and Communication
Integrating Diversity, Sustainability, Peace and Reconciliation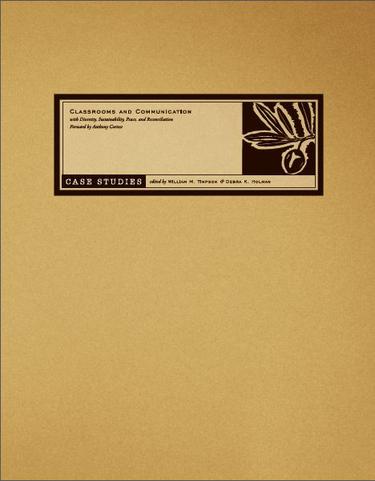 Additional Book Details
Case study research and development can be effective for addressing aspects of sustainability, but learning does not just happen. To serve as effective guides, instructors must be skilled with a range of communication models. There will be times when direct instruction is appropriate, when material must be presented in clear terms. However, rather quickly, case studies will plunge students into a compelling issue with all its varied arguments, subtleties, and contradictions. Then deep listening and empathy are important. Value differences can also surface, and these require some awareness to navigate. In general, case studies are useful for teaching about complex topics. Teaching about diversity often raises emotionally charged issues.
Discussions about racism, sexism, homophobia, religious differences, and social justice can touch nerves, intimidate the meek, shut down honest exchanges, provoke defensiveness, and more. Sustainability, in turn, raises numerous big issues: global warming and human complicity; our ecological footprints and the standard of living many enjoy; and the carrying capacity of the earth and the demands of a growing population world-wide. Peace and reconciliation represent all those skills, values, and beliefs that allow us to handle our differences, disagreements, and conflicts without resorting to violence.
Emerging from a semesters work with graduate students in a class on communication and classrooms, this volume of original case studies demonstrates the creative uses that can be found for the methodology.
| | |
| --- | --- |
| Sold By | Atwood Publishing |
| ISBNs | 9781891859779 |
| Publish Year | 2011 |
| Language | English |
| Number of Pages | 207 |
| Website | atwoodpublishing.com |