Privacy in a Digital Age
Perspectives from Two Continents, The Global Papers Series Volume IV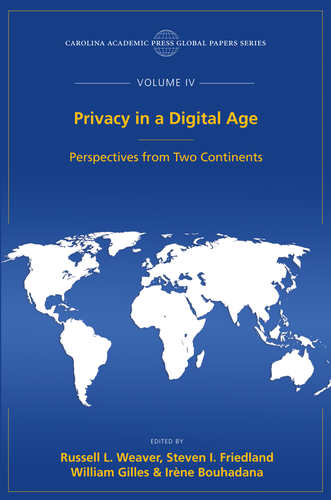 Already purchased in store?
Additional Book Details
In recent decades, clashes between technology and privacy have become commonplace. Threats to privacy have come from a variety of different sources, including governmental sources and private sources. This book examines the conflict between privacy and electronics, but does so from a comparative perspective. Included are various perspectives from Europe, including papers from France, England, and Norway, dealing with issues ranging from data protection to the Google Spain decision (which articulated the "right to be forgotten").
The Global Papers Series involves publications of papers by nationally and internationally prominent legal scholars on a variety of important legal topics, including administrative law, freedom of expression, defamation and criminal law. The books in this series present the work of scholars from different nations who bring diverse perspectives to the issues under discussion.