An Analysis of Michelle Alexander's The New Jim Crow
1st Edition
Mass Incarceration in the Age of Colorblindness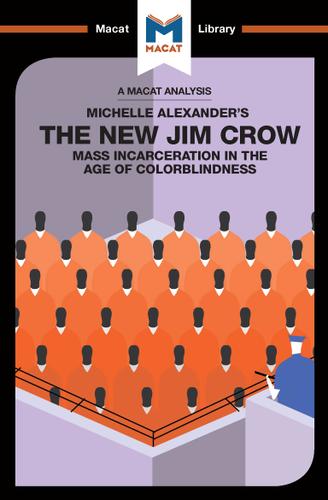 This title has been removed from sale.
Additional Book Details
Michelle Alexander's The New Jim Crow: Mass Incarceration in the Age of Colorblindness is an unflinching dissection of the racial biases built into the American prison system. Named after the laws that enforced racial segregation in the southern United States until the mid-1960s, The New Jim Crow argues that while America is now legally a colorblind society – treating all races equally under the law – many factors combine to build profound racial weighting into the legal system.
The US now has the world's highest rate of incarceration, and a disproportionate percentage of the prison population is comprised of African-American men. Alexander's argument is that different legal factors have combined to mean both that African-Americans are more likely to be targeted by police, and to receive long jail sentences for their crimes. While many of Alexander's arguments and statistics are to be found in other books and authors' work, The New Jim Crow is a masterful example of the reasoning skills that communicate arguments persuasively. Alexander's skills are those fundamental to critical thinking reasoning: organizing evidence, examining other sides of the question, and synthesizing points to create an overall argument that is as watertight as it is persuasive.
| | |
| --- | --- |
| Sold By | Taylor and Francis |
| ISBNs | 9781912303700, 1912303701, 9781351351478, 1351351478 |
| Language | English |
| Number of Pages | 99 |
| Edition | 1st |