An Answer to Disenfranchised Students
High School Credit-Recovery and Acceleration Programs Increasing Graduation Rates for Disenfranchised, Disengaged, and At-risk Students at Nontraditional Alternative High Schools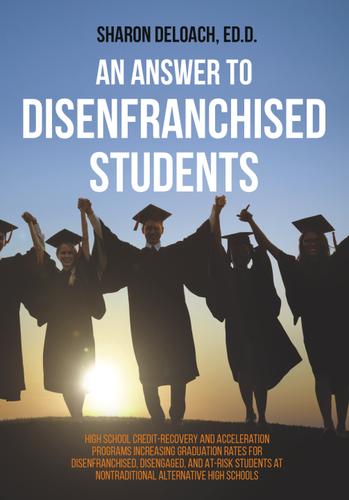 Already purchased in store?
Additional Book Details
Many school districts across this great nation are facing serious patterns of underachievement of students who do not fit well in a mainstream educational environment. The purpose of this qualitative phenomenological research study was to explore the perceptions and experiences of graduates from a credit-recovery nontraditional alternative high school that influenced his or her graduation. Nationally, many high school students are not earning sufficient credits to remain on grade level with their freshman level cohort. These at-risk students need options with stronger incentives to obtain high school credits and meet graduation requirements. Credit-recovery nontraditional alternative high schools involve an at-risk student population who are at a greater risk of academic, social, and emotional struggles. These students benefit from additional support that a nontraditional setting offers. This study involved interviewing 12 high school graduates who attended and graduated from a credit-recovery nontraditional alternative high school. There was a diversified group by age and other demographics representing five graduating classes. With this research study, the investigator determined graduates perceptions of credit recovery in their nontraditional alternative high school were overwhelmingly positive. The lived experiences explored in this study may help school leaders, policy makers, teachers, staff, parents, and community partners understand the unique needs of this population.