The Kidney Sellers
A Journey of Discovery in Iran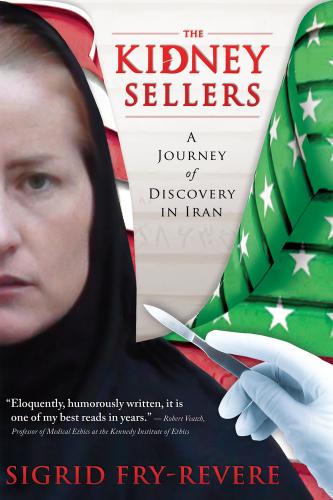 Already purchased in store?
Additional Book Details
Rarely does an adventure story carry such social significance as in this groundbreaking ethnographic research book. Dr. Fry-Reveres exploration of the medical ethics of compensating organ donors takes us deep inside Iranian culture to provide insight and understanding into how Iran has solved its kidney shortage. The Kidney Sellers: A Journey of Discovery in Iran addresses the question: How it is possible that in Iran there is a waiting list to be a donor, while in the United States hundreds of thousands of people have died for lack of a kidney?
Dr. Fry-Revere is the first Westerner ever to witness firsthand Irans organ procurement system. She shares what she discovered in this fascinating book: part diary of living in a dangerous country, part ethnographic essay, and part tale of people working together to overcome death and financial ruin. The Kidney Sellers is a shocking, thought-provoking true story.