Fundamentals of C# Programming for Information Systems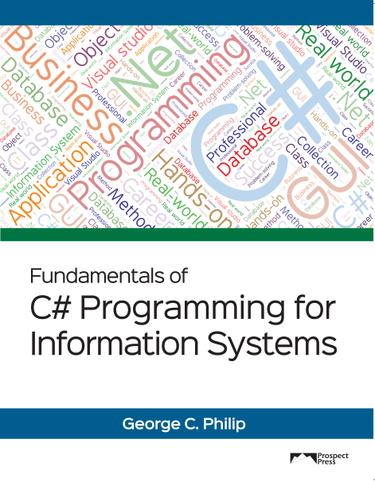 Print On Demand Available
When you purchase a print on demand title, you will be asked to choose a shipping address or a pickup location.
Additional Book Details
This book teaches the fundamentals of programming in C# to provide a solid foundation to build business and other real-world applications. Programming concepts are discussed in the context of familiar practical applications that use graphical interfaces. A key feature of the book is that programming concepts are introduced in small chunks through examples and illustrations accompanied by hands-on tutorials. The tutorials, which are interspersed with the concepts, help students apply and explore what they learn, immediately.