Controversial Case Studies for Teaching on Sustainability, Conflict, and Diversity
1st Edition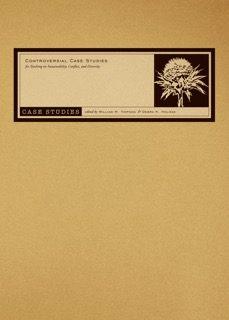 Already purchased in store?
Additional Book Details
As specialists in peace studies, sustainability, and learning strategies, William M. Timpson and Debra Kaye Holman use case study methodology to encourage
students to analyze and learn from their own experiences, and then apply insights gained to their interactions in the classroom and the world beyond.
Each of the selections in this volume focuses on issues of sustainability, conflict, and diversity. These concepts are then contextualized in a wide array of environments.
As Timpson and Holman write in their introduction:
Traditional approaches to instruction and curriculum often suffer from
the pressure of reductionism, the analysis of something into simpler
parts in order to explain it. . . . In this manuscript, instead, we embrace
complexity in all its messy realitythe conflicting claims, the debates
and disagreements, the ambiguityfor two reasons. First, we want to
address inherently complex material for what it is and not fall prey to the
academics pull toward oversimplification. Second, we also want to embrace
inherently complex material for its rich opportunities to develop critical
and creative thinking.
The authors begin by explaining their use of the case study approach, and then Timpson models the approach, using his research and time as a Fulbright Scholar in Northern Ireland as a basis, he reflects on his experience in Reforming Schools for Peace in Northern Ireland. The case studies that follow come from the students work and activities, each situated within teaching and learning theory.
This volume will be a perfect fit for any scholar or educator interested in the methodology of case studies, as well as for anyone eager to discover new ideas in the
vital issues of diversity, conflict, and sustainability. It is a tool that can be used to expand horizons, open minds, and inspire peaceful communities.
| | |
| --- | --- |
| Sold By | Atwood Publishing |
| ISBNs | 9781891859830, 9780997248906 |
| Publish Year | 2014 |
| Language | English |
| Number of Pages | 166 |
| Edition | 1st |
| Website | www.atwoodpublishing.com |