Ohio's Criminal Justice System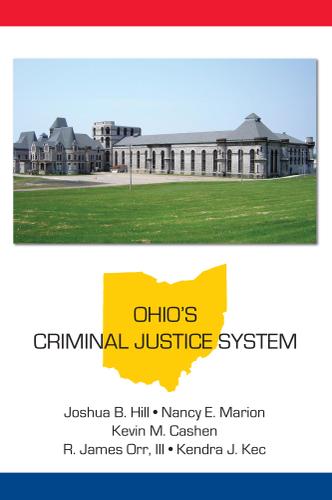 Already purchased in store?
Additional Book Details
Part of the Carolina Academic Press State-Specific Criminal Justice Series
Ohios Criminal Justice System is a comprehensive yet easily understood book for students wishing to examine the criminal justice system in Ohio. An explanation of the basics of the criminal justice system in Ohio, as well as its interaction at several points with the federal criminal justice system, is presented to the reader in order to provide them with a baseline knowledge of Ohios system of criminal justice. In addition, the book provides a contextual presentation of the operation of criminal justice in general.
Ideal for use in undergraduate classrooms, Ohios Criminal Justice System provides the link missing between the largely fictional national criminal justice system, and the students own experience within the state of Ohio. By linking trends of crime in Ohio to national trends, showing the operations of the police, courts and corrections agencies within Ohio, and addressing state-specific justice elements like drug and veterans courts, Ohios Criminal Justice System is the ideal resource for students of the discipline in Ohio.
In addition to the comprehensive coverage of the major elements of Ohios justice system, the book addresses the juvenile courts in Ohio as well as Ohios use of the death penalty. Ohios Criminal Justice System marries perfectly with existing introductory texts, and can be an asset to professors and students alike.