Much Sound and Fury, or the New Jim Crow?
The Twenty-First Century's Restrictive New Voting Laws and Their Impact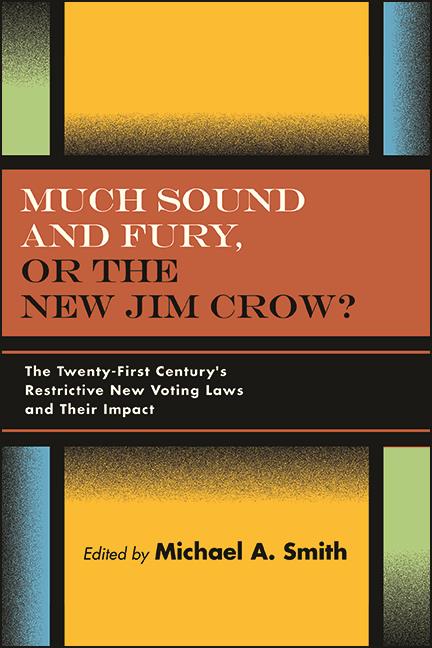 Additional Book Details
Since 2003, several US states have passed new laws that complicate the process of voter registration and voting. Framed as controls on voter fraud, the laws have spawned controversy in both the courts and public opinion, the latter falling along a sharp partisan divide. Much Sound and Fury, or the New Jim Crow? offers a scholarly analysis, not of the intent but rather the impact of these laws. Beginning with a historical overview of the expanding and contracting right to vote, particularly regarding its impact on African Americans, subsequent chapters use quantitative analysis to analyze the impact of identification requirement laws, proof-of-citizenship requirements, felony disenfranchisement, and gerrymandering. Before 2020, the impact of the laws leaned slightly negative but was mixed. More recent developments, however, point to a far more alarming implication—widespread belief in factually-baseless allegations of fraud, which undermines Americans' trust and faith in our constitutional democracy; these allegations reached a crescendo in 2021 as a violent mob seized the US Capitol. The book concludes with an afterword on the 2020 elections and their aftermath.
| | |
| --- | --- |
| ISBNs | 9781438486826, 1438486847, 9781438486840 |
| Language | English |