Making Law in Papua New Guinea
The Colonial Origins of a Postcolonial Legal System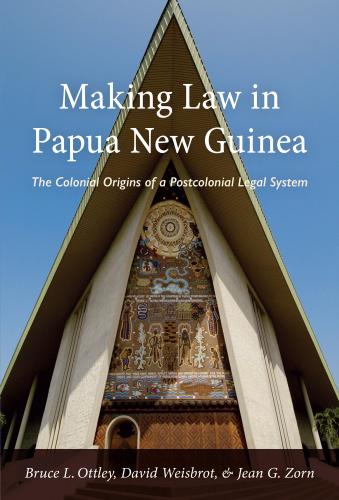 Already purchased in store?
Additional Book Details
In the waning days of colonialism in Papua New Guinea, much of the rhetoric from local leaders pushing for self-determination focused on replacing the imposed colonial legal system with one that reflected local customs, understandings, relationships, and dispute settlement techniquesin other words, a "uniquely Melanesian jurisprudence." After independence in 1975, however, that aim faded or began to be seen as an impossible objective, and PNG is left with a largely Western legal system.
In this book, the authorswho were all directly involved in law teaching, law reform, and judging during that periodexplore the potent and enduring grip of colonialism on law and politics long after the colonial regime has been formally disbanded. Combining original historical and legal research, engagement with the scholarly literature of dependency theory and postcolonial studies, and personal observation, interviews, and experience, Making Law in Papua New Guinea offers compelling insights into the many reasons why postcolonial nations remain imprisoned in colonial laws, institutions, and attitudes.