Acceptable Genes?
Religious Traditions and Genetically Modified Foods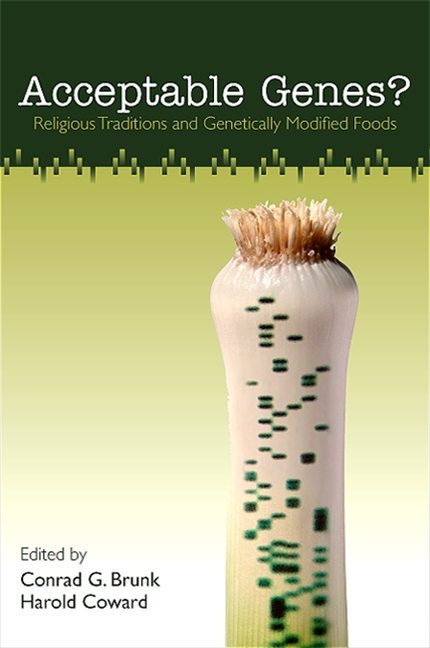 Additional Book Details
Modern biotechnology has surpassed science fiction with such feats as putting fish genes in tomatoes to create a more cold-resistant crop. While the environmental and health concerns over such genetically modified foods have been the subject of public debate, religious and spiritual viewpoints have been given short shrift. This book seeks to understand the moral and religious attitudes of groups within pluralistic societies whose traditions and beliefs raise for them unique questions about food and dietary practice. What questions are there for kosher Jews, halal Muslims, and vegetarian Hindus about food products containing transgenes from prohibited sources? How do these foods impact the cultural practices and spiritual teachings of indigenous peoples? Concerns from the above traditions as well as Christianity, Buddhism, Chinese religion, and ethical vegetarianism are included. Contributors look at the ethical context of each tradition and also include information from focus groups. This enlightening work concludes with recommendations for the labeling of genetically modified foods.
| | |
| --- | --- |
| ISBNs | 9781438428949, 1438428960, 9781438428963 |
| Language | English |