One Nation...Indivisible?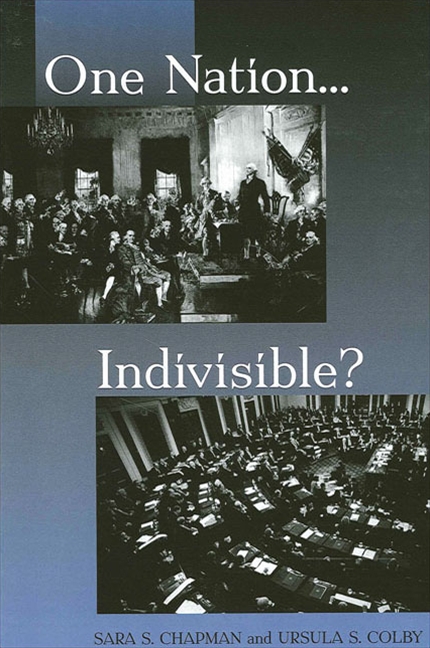 Additional Book Details
A wake-up call to all Americans, One Nation...Indivisible? urges all informed citizens to take action to protect our fragmenting democratic union. The authors claim that the U. S. has strayed too far from the Founders' and the Constitution's vision of federalist government, and that the government—now virtually paralyzed by ideological conflict, partisan extremism, single-issue politics and unprincipled decision-making—is unable to address the people's issues. Chapman and Colby charge Republican Conservatives with particular, though not exclusive, responsibility for weakening our national government just when we most need its strengths to protect Americans' freedom and opportunities in a constantly changing world.

Juxtaposing history and history-in-the-making, One Nation...Indivisible? tells the story of early challenges the new nation withstood and probes current failures in several key policy areas: the national and global economy, international relations, and immigration and immigrants. It demonstrates the urgency of returning to our original aims to govern respectively, collaboratively, and deliberately. The authors show that government is not the enemy; divisiveness, the loss of center, is.
| | |
| --- | --- |
| ISBNs | 9780791448373, 0791491285, 9780791491287 |
| Language | English |