Rules and Regulations of Brahmanical Asceticism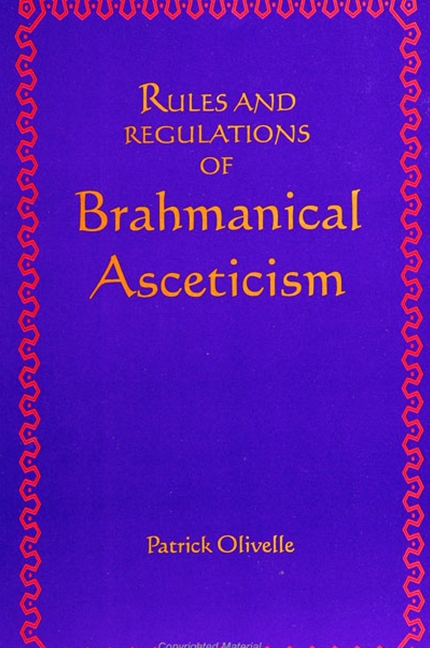 Additional Book Details
Rules and Regulations of Brahmanical Asceticism is the critical edition and translation of a twelfth-century Sanskrit text written by Yadava Prakasaa, whose life and activities are of historical interest because, according to tradition, he was the teacher of the great Vais'n'ava theologian Ramanuja.

This text is the oldest and most comprehensive example of medieval Sanskrit literature devoted to examining the duties of ascetics. Yadava Prakasaa is the only one who explicitly examines the thorny question of whether asceticism is a legitimate way of life for Brahmins. His topics include the people qualified to become ascetics; the rite for becoming an ascetic; the clothes and belongings of an ascetic; techniques of meditation; daily routines such as bathing, divine worship, and begging; proper conduct and etiquette; the manner of wandering; residence during the rains; expiatory penances; and the funeral.

In his introduction, Patrick Olivelle examines the place of Yadava's text within the literary and institutional history of Brahman'ical asceticism. He discusses the origins of asceticism in India; its incorporation into the Brahman'ical mainstream; and its variations within Hindu sects, as well as in Buddhist and Jain traditions.
| | |
| --- | --- |
| ISBNs | 9781438414997, 1438414994, 9780791422847 |
| Language | English |
| Number of Pages | 458 |