The The Devī Gītā
The Song of the Goddess: A Translation, Annotation, and Commentary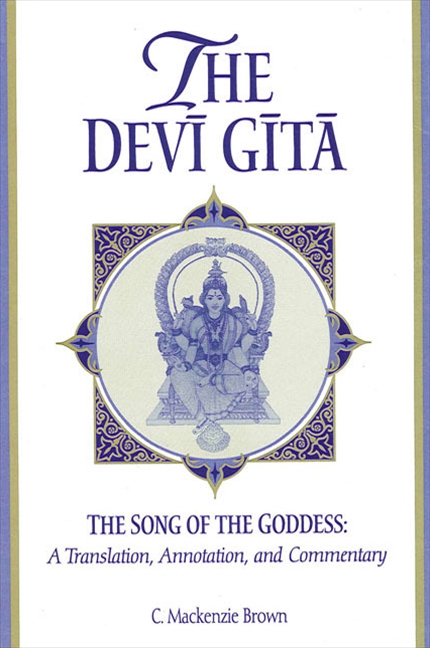 Additional Book Details
This book provides a translation, with introduction, commentary, and annotation, of the medieval Hindu Sanskrit text the Devi Gita (Song of the Goddess). It is an important but not well-known text from the rich SAakta (Goddess) tradition of India. The Devi Gita was composed about the fifteenth century C.E., in partial imitation of the famous Bhagavad Gita (Song of the Lord), composed some fifteen centuries earlier.

Around the sixth century C.E., following the rise of several male deities to prominence, a new theistic movement began in which the supreme being was envisioned as female, known as the Great Goddess (Maha-Devi). Appearing first as a violent and blood-loving deity, this Goddess gradually evolved into a more benign figure, a compassionate World-Mother and bestower of salvific wisdom. It is in this beneficent mode that the Goddess appears in the Devi Gita.

This work makes available an up-to-date translation of the Devi Gita, along with a historical and theological analysis of the text. The book is divided into sections of verses, and each section is followed by a comment explaining key terms, concepts, ritual procedures, and mythic themes. The comments also offer comparisons with related schools of thought, indicate parallel texts and textual sources of verses in the Devi Gita, and briefly elucidate the historical and religious background, supplementing the remarks of the introduction.
| | |
| --- | --- |
| ISBNs | 9780791439401, 9780791497739, 0791497739 |
| Language | English |