New York's Historic Armories
An Illustrated History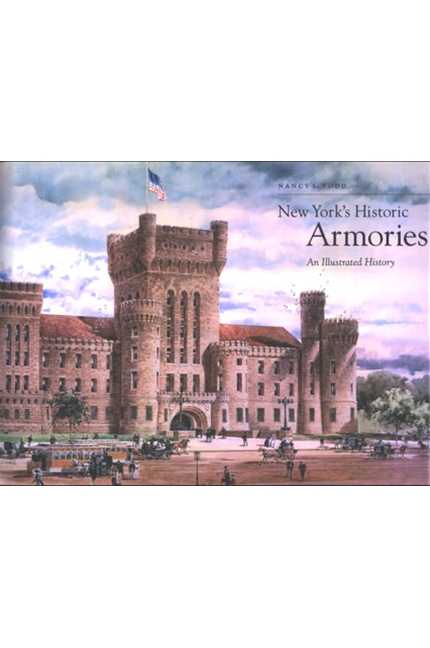 Additional Book Details
Winner of the 2007 Excellence in Historic Preservation Award presented by the Preservation League of New York State
Winner of the 2007 Building Typology Award presented by the Metropolitan Chapter of the Victorian Society in America

New York's Army National Guard armories are among the most imposing monuments to the role of the citizen soldier in American military history. In New York's Historic Armories, Nancy L. Todd draws on archival research as well as historic and contemporary photographs and drawings to trace the evolution of the armory as a specific building type in American architectural and military history. The result of a ten-year collaboration between the New York State Office of Parks, Recreation and Historic Preservation and the New York State Division of Military and Naval Affairs, this illustrated history presents information on all known armories in the state as well as the units associated with them, and will serve as a valuable reference for readers interested in general, military, and architectural history.

Built to house local units of the state's volunteer militia, armories served as arms storage facilities, clubhouses for the militiamen, and civic monuments symbolizing New York's determination to preserve domestic law and order through military might. Approximately 120 armories were built in New York State from the late eighteenth century to the middle of the twentieth, and most date from the last quarter of the nineteenth century, when the National Guard was America's primary domestic peacekeeper during the post–Civil War era of labor-capital unrest. Together, New York's armories chronicle the history of the volunteer militia, from its emergence during the early Republican Era, through its heyday during the Gilded Age as the backbone of the American military system, to its early twentieth-century role as the nation's primary armed reserve force.
| | |
| --- | --- |
| ISBNs | 9780791480991, 0791480992, 9780791469125 |
| Language | English |