Florence Nightingale in Egypt and Greece
Her Diary and "Visions"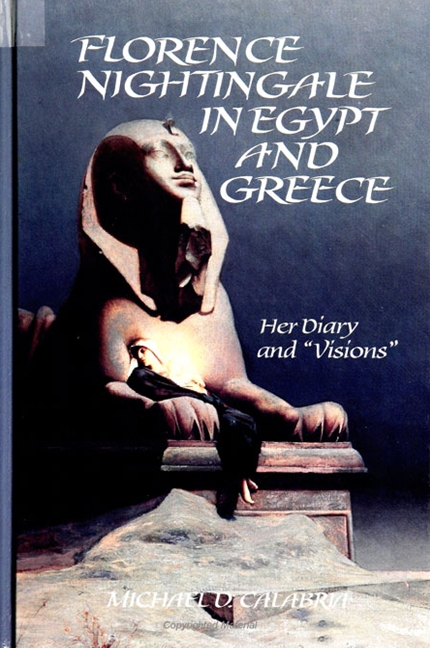 Additional Book Details
Prior to her heroic efforts in nursing during the Crimean War, Florence Nightingale experienced tremendous psychological and spiritual anguish as she struggled to answer what she believed to be a divine call to service. Traveling to Egypt and Greece in 1849-50, she recorded her thoughts in a diary which has never been published in its entirety. Presented with never before published manuscript material and two unusual pieces of short fiction, this work demonstrates that Nightingale gleaned ancient Egyptian, Platonic, and Hermetic philosophy, Christian scripture and the works of poets, mystics, and missionaries in an attempt to understand the nature of God and her role in the divine plan.
| | |
| --- | --- |
| ISBNs | 9780791431160, 0791498344, 9780791498347 |
| Language | English |