The Gambler's Daughter
A Personal and Social History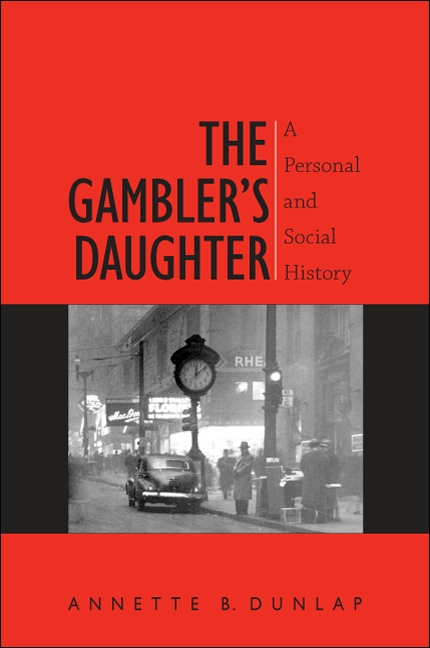 Additional Book Details
Screening calls from her father's creditors, hiding his mail from her mother—being the child of a compulsive gambler wasn't easy, and Annette B. Dunlap thought for years that her experience was a singular one. In early adulthood, she was fortunate enough to learn that she was not unique, that other children had grown up with parents (usually fathers) addicted to gambling. But when she learned, shortly before her mother died, that her grandfather had also been involved in gambling, she realized the extent to which gambling was a part of her family history. As she delved further into the subject, she also discovered the extent to which gambling is, in her words, "a peculiarly Jewish addiction."

Framing the issue of gambling in both historical and sociological terms, Dunlap examines the struggle between the "official" Jewish community—Jewish leaders have long either condemned or ignored the evils of gambling—and the significant number of everyday Jews who continue to gamble, many at a level that would be considered addictive. Gambling continues to be a serious problem within the Jewish community, Dunlap argues, regardless of whether the person is Orthodox or a Jew in name only.

The Gambler's Daughter is both a personal story of a father's gambling addiction and a more general inquiry into the hidden history of gambling in the Jewish community. Readers who either live or have lived with an addictive family member will find the book useful, as will those students of Jewish social history interested in a long-ignored facet of American Jewish life.
| | |
| --- | --- |
| ISBNs | 1438444400, 9781438444390, 9781438444406 |
| Language | English |