Who's in Charge of America's Research Universities?
A Blueprint for Reform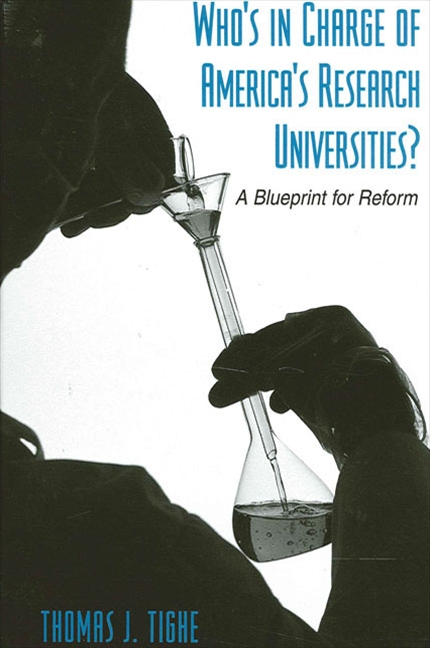 Additional Book Details
This book explores the American research university, and, in a larger sense, addresses knowledge creation in our society, since research universities are the primary means for the production and dissemination of basic knowledge in the public interest. Universities not only play a major role in technological, economic, and cultural development, but also prepare much of the country's leadership, particularly in the sciences, engineering, medicine, and other professions.

Confronting the pervasive sense that there is something seriously wrong with our research universities, Thomas J. Tighe identifies internal division—specifically dysfunction in governance—as the major cause of the problems of higher education. He traces the current strains in the university to societal and institutional changes over the past several decades that together have created a growing schism between the concerns and objectives of faculty and those of governing authorities. To address this state of affairs, Tighe proposes a new university structure that would re-engage faculty with the governance and welfare of their institutions, while helping to educate governance authorities on the truly unique characteristics of the university. A number of controversial issues in higher education are examined in detail, including the teaching-research relation, the question of tenure, accountability, and relations between universities and the corporate sector.
| | |
| --- | --- |
| ISBNs | 9780791457429, 079148677X, 9780791486771 |
| Language | English |