United We Stand?
Divide-and-Conquer Politics and the Logic of International Hostility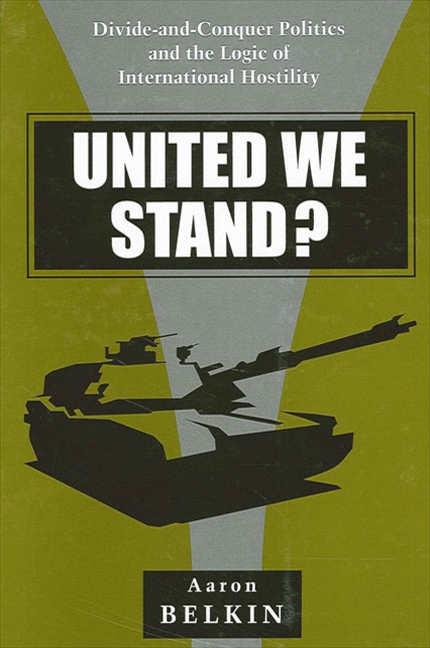 Additional Book Details
It has long been assumed that leaders engage in international conflict to unify their followers—what is often called the "rally 'round the flag" hypothesis. Despite its intuitive appeal, however, this hypothesis does not always provide a compelling explanation of the relationship between domestic politics and international conflict. In United We Stand? Aaron Belkin shows that in one important realm, civil-military relations, leaders often prefer divisiveness over cohesion. When they feel domestically vulnerable, leaders use international conflict in order to create and exacerbate rivalries among their own military forces to lower the risk of a coup and to contribute to the consolidation and stability of the political order. Case studies include post-Soviet Georgia and Syria.
| | |
| --- | --- |
| ISBNs | 0791483789, 9780791483787, 9780791463444 |
| Language | English |