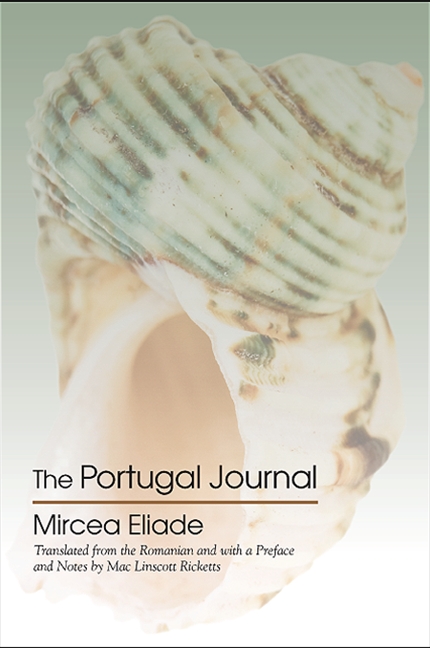 Additional Book Details
Detailing a fascinating, hitherto unknown period in the life of one of the twentieth century's preeminent intellectuals, The Portugal Journal was written by Mircea Eliade from 1941–1945, when he served as a diplomat in Lisbon. Eliade's work as a theorist of religion has been the chief influence on how religion is understood and studied in contemporary times and he is also increasingly well known as a writer of fiction and drama. Long awaited by readers, The Portugal Journal is the only one of Eliade's journals to be published in its entirety, unedited by its author. Here, Eliade writes frankly, at times about things that he could never bring himself to make public, including his relationship with the Iron Guard, his problems with hypersexuality, his religious beliefs and actions, his admiration for René Guénon, and his sufferings and terrible grief both before and after his wife's death.

"With WWII as the historical context, this journal is fascinating to read because Eliade invites the reader into the interior of his troubled mind. The journal is replete with existential pathos, anxiety, loss, fear, danger, suffering, sorrow, and happy moments. Readers will be rewarded with some surprises, without political apologies for being on the wrong side during the war." — Carl Olson, author of The Theology and Philosophy of Eliade: A Search for the Centre

Mac Linscott Ricketts is Professor Emeritus of Religion at Louisburg College. He is the translator of a number of Mircea Eliade's works, including Journal I, 1945–1955, Journal IV, 1979–1985, and Autobiography I and II.
| | |
| --- | --- |
| ISBNs | 9781438429595, 1438429606, 9781438429601 |
| Language | English |