The Heart of Dōgen's Shōbōgenzō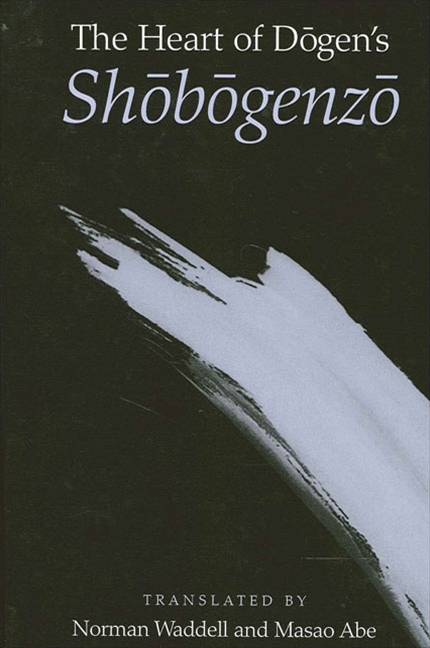 Additional Book Details
The Heart of Dōgen's Shōbōgenzō provides exhaustively annotated
translations of the difficult core essays of Shōbōgenzō, the masterwork
of Japanese Zen master Dōgen Kigen, the founder of Sōtō Zen. This book
is centered around those essays that generations have regarded as
containing the essence of Dōgen's teaching. These translations, revised
from those that first appeared in the 1970s, clarify and enrich the
understanding of Dōgen's religious thought and his basic ideas about Zen
practice and doctrine. Dōgen's uncommon intellectual gifts, combined
with a profound religious attainment and an extraordinary ability to
articulate it, make Shōbōgenzō unique even in the vast literature the
Zen school has produced over the centuries, securing it a special place
in the history of world religious literature.
| | |
| --- | --- |
| ISBNs | 9780791452424, 0791489337, 9780791489338 |
| Language | English |