Which Lessons Matter?
American Foreign Policy Decision Making in the Middle East, 1979-1987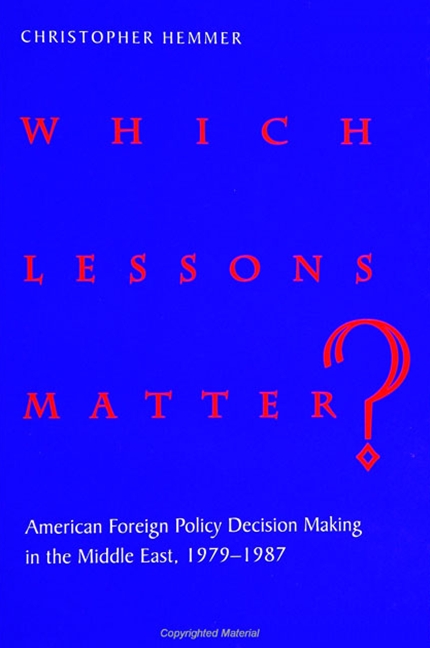 Additional Book Details
As policy makers turn to the lessons of history, to which lessons will they turn? This book offers a model of the analogical reasoning process that helps answer the important question of why some historical analogies are seen as relevant for later decisions, while others are ignored. It explores the previously neglected possibility that analogies can do more than simply advance the pre-existing interests of decision makers, but can also determine the very interests policy makers seek to further. The usefulness of this approach in impacting the lessons of history is demonstrated by examining American policy toward Iran concerning American hostages from 1979 to 1987, detailing both the Carter administration's policy during the Hostage Crisis and the Reagan administration's policy that resulted in the Iran-Contra Affair.
| | |
| --- | --- |
| ISBNs | 9780791492222, 0791492222, 9780791446492 |
| Language | English |