Valuing Diversity
Buddhist Reflection on Realizing a More Equitable Global Future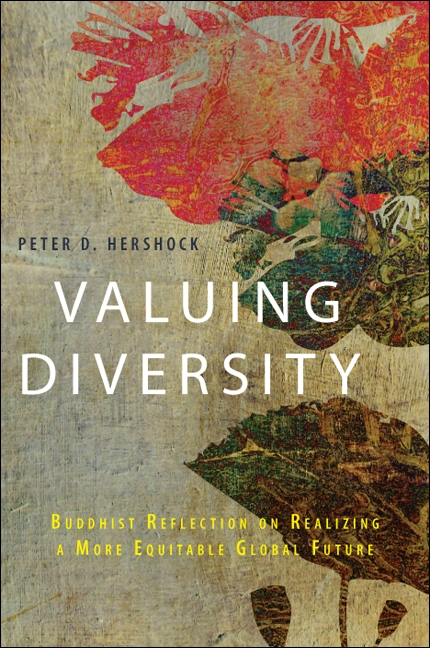 Additional Book Details
Diversity matters. Whether in the context of ecosystems, education, the workplace, or politics, diversity is now recognized as a fact and as something to be positively affirmed. But what is the value of diversity? What explains its increasing significance? Valuing Diversity is a groundbreaking response to these questions and to the contemporary global dynamics that make them so salient.

Peter D. Hershock examines the changes of the last century to show how the successes of Western-style modernity and industrially-powered markets have, ironically, coupled progressive integration and interdependence with the proliferation of political, economic, social, cultural, and environmental differences. Global predicaments like climate change and persistent wealth inequalities compel recognition that we are in the midst of an era-defining shift from the primacy of the technical to that of the ethical. Yet, neither modern liberalism nor its postmodern critiques have offered the resources needed to address such challenges.

Making use of Buddhist and ecological insights, Valuing Diversity develops a qualitatively rich conception of diversity as an emerging value and global relational commons, forwarding an ethics of interdependence and responsive virtuosity that opens prospects for a paradigm shift in our pursuits of equity, freedom, and democratic justice.
| | |
| --- | --- |
| ISBNs | 1438444605, 9781438444598, 9781438444604 |
| Language | English |
| Number of Pages | 338 |