Whose Antigone?
The Tragic Marginalization of Slavery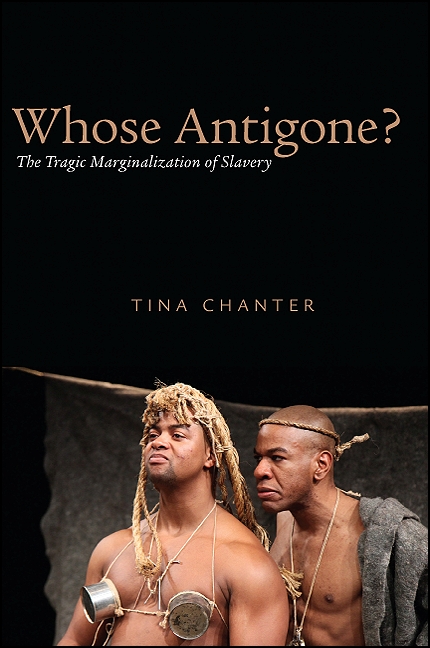 Additional Book Details
In this groundbreaking book, Tina Chanter challenges the philosophical and psychoanalytic reception of Sophocles' Antigone, which has largely ignored the issue of slavery. Drawing on textual and contextual evidence, including historical sources, she argues that slavery is a structuring theme of the Oedipal cycle, but one that has been written out of the record.

Chanter focuses in particular on two appropriations of Antigone: The Island, set in apartheid South Africa, and Tègònni, set in nineteenth-century Nigeria. Both plays are inspired by the figure of Antigone, and yet they rework her significance in important ways that require us to return to Sophocles' "original" play and attend to some of the motifs that have been marginalized. Chanter explores the complex set of relations that define citizens as opposed to noncitizens, free men versus slaves, men versus women, and Greeks versus barbarians. Whose Antigone? moves beyond the narrow confines critics have inherited from German idealism to reinvigorate debates over the meaning and significance of Antigone, situating it within a wider argument that establishes the salience of slavery as a structuring theme.
| | |
| --- | --- |
| ISBNs | 9781438437545, 1438437560, 9781438437569 |
| Language | English |