Fighting for Our Health
The Epic Battle to Make Health Care a Right in the United States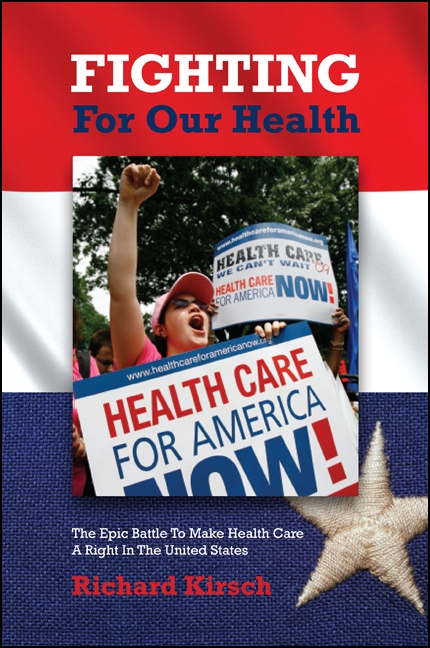 Additional Book Details
This first-person account brings readers inside the biggest and most consequential issue campaign in American history. Fighting for Our Health recounts how a reform campaign led by grassroots organizers played a crucial role in President Obama's signing historic health reform legislation in March of 2010—defeating the tea partiers, Republican Party, health insurance industry, and the US Chamber of Commerce. The action takes place inside the Beltway—the White House, Congressional anterooms, and the streets of DC—and at hundreds of town meetings, demonstrations, and confrontations in places like Danville, Virginia and Lincoln, Nebraska.

The book describes the tense relationship between progressives and the Obama administration, as the President and his team both pushed for reform and made repeated concessions to the health care industry, while trying to squelch any pressure from the left.

Most powerfully, it is the story of the triumph of thousands of people who had seen loved ones die, families go bankrupt, small businesses ruined, and futures destroyed by the health insurance system in the United States.

The book is accessible to undergraduate and graduate students as well as the general reader. Detailed enough to interest people primarily concerned about health care policy and politics, it will also capture readers generally interested in US political dynamics and the health of American democracy.
| | |
| --- | --- |
| ISBNs | 9781438443492, 1438443498, 9781930912243 |
| Language | English |
| Number of Pages | 416 |