The History of al-Ṭabarī Vol. 7
The Foundation of the Community: Muḥammad At Al-Madina A.D. 622-626/Hijrah-4 A.H.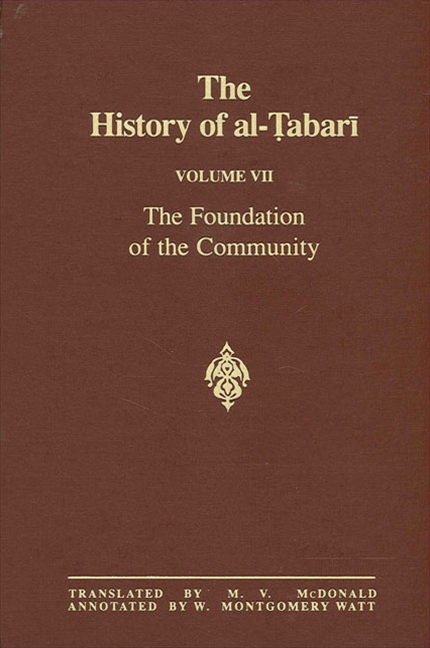 Additional Book Details
The contents of this volume are extremely significant: The specific events in this earliest period set precedents for what later became established Islamic practice. The book deals with the history of the Islamic community at Medina during the first four years of the Islamic period--a time of critical importance for Islam, both as a religion and as a political community. The main events recounted by Ṭabarī are the battles between Muḥammad's supporters in Medina and their adversaries in Mecca. Ṭabarī also describes the rivalries and infighting among Muḥammad's early supporters, including their early relations with the Jewish community in Medina.
| | |
| --- | --- |
| ISBNs | 9780887063442, 9781438412399, 1438412398 |
| Language | English |