Metaphysics as Rhetoric
Alfarabi's Summary of Plato's "Laws"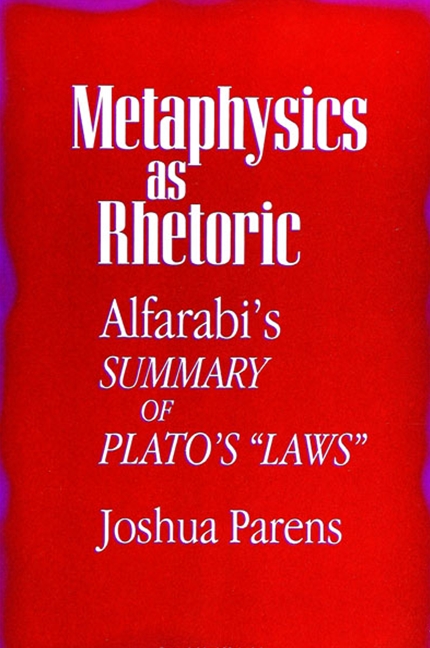 Additional Book Details
The most widely accepted view in the West today, particularly among postmodernists, is that Plato attempted to ground politics on a rational metaphysics and initiated the tradition of foundationalism that has given rise to systems of oppression ranging from racism, sexism, and ethnocentrism to the technological mastery of the earth. Metaphysics as Rhetoric controverts this view, arguing that Plato was not the originator of this metaphysical tradition. Using as a basis the tenth-century Muslim philosopher Alfarabi's interpretation of Plato, especially his Summary of Plato's "Laws", Parens shows that what appears to be Plato's metaphysics was intended as a rhetorical defense of his politics. Parens demonstrates that rather than seek to establish politics on the definitive metaphysical ground, Alfarabi's Plato analyzes politics on its own terms, phenomenologically.
| | |
| --- | --- |
| ISBNs | 9780791425749, 1438415494, 9781438415499 |
| Language | English |