Votes for Women
Celebrating New York's Suffrage Centennial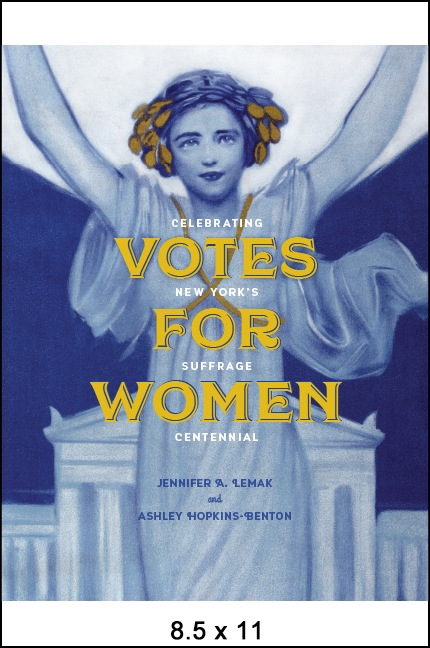 Additional Book Details
The work for women's suffrage started more than seventy years before the passage of the Nineteenth Amendment at the Seneca Falls Convention in 1848 when Elizabeth Cady Stanton, Lucretia Mott, and one hundred supporters signed the Declaration of Sentiments asserting that "all men and women are created equal." This convention served as a catalyst for debates and action on both the national and state levels, and on November 6, 1917, New York State passed the referendum for women's suffrage. Its passing in New York signaled that the national passage of suffrage would soon follow. On August 18, 1920, "Votes for Women" was constitutionally granted.

Votes for Women, an exhibition catalog, celebrates the pivotal role the state played in the struggle for equal rights in the nineteenth century, the campaign for New York State suffrage, and the ratification of the Nineteenth Amendment. It highlights the nationally significant role of state leaders in regards to women's rights and the feminist movement through the early twenty-first century and includes focused essays from historians on the various aspects of the suffrage and equal rights movements around New York, providing greater detail about local stories with statewide significance.

The exhibition of the same name, on display at the New York State Museum beginning November 2017, features artifacts from the New York State Museum, Library, and Archives, as well as historical institutions and private collections across the state.
| | |
| --- | --- |
| ISBNs | 9781438467313, 9781438467320, 143846732X |
| Language | English |