Michael Gold
The People's Writer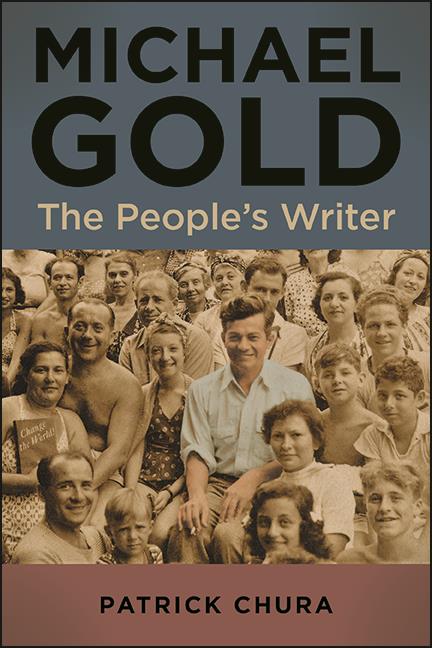 Additional Book Details
Winner of the 2022 Literary Encyclopedia Book Prize presented by the Literary Encyclopedia

Winner of the 2022 Paul Cowan Non-Fiction Award presented by the Peace Corps Worldwide

Jewish American Communist writer and cultural figure Michael Gold (1893–1967) was a key progressive author of his generation, yet today his work is too often forgotten. A novelist, essayist, playwright, poet, journalist, and editor, Gold was the leading advocate of leftist, proletarian literature in the United States between the two world wars. His acclaimed autobiographical novel Jews without Money (1930) is a vivid account of early twentieth-century immigrant life in the tenements of Manhattan's Lower East Side. In this authoritative biography, Patrick Chura traces Gold's story from his impoverished youth, through the period of his fame during the "red decade" of the 1930s, and into the McCarthy era, when he was blacklisted and forced to work menial jobs to support his family. In his time as a radical writer-activist, Gold courageously helped strikes, protested against war and fascism, worked for the Unemployed Councils, walked in hunger marches and May Day parades, got arrested in support of Sacco and Vanzetti, raised money for workers' cooperatives and leftist journalism, and demonstrated against nuclear weapons and in support of fair housing, the Rosenbergs, and civil rights. This biography welcomes Gold back into cultural conversations about art, literature, politics, social change, and Jewish American life in the twentieth century.
| | |
| --- | --- |
| ISBNs | 1438480997, 9781438480985, 9781438480992 |
| Language | English |
| Number of Pages | 354 |