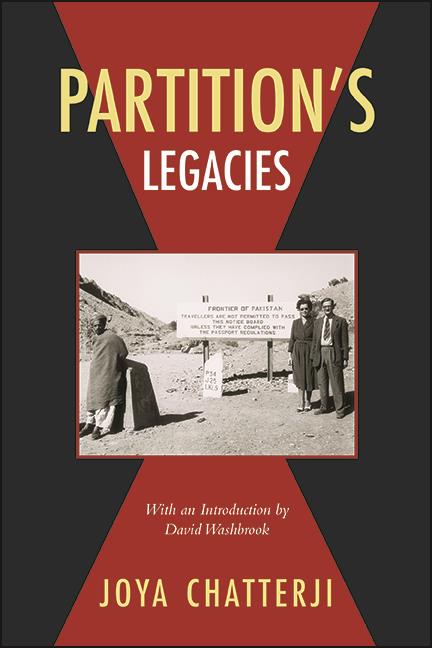 Additional Book Details
Partition's Legacies offers a selection of Joya Chatterji's finest and most influential essays. "Partition, nation-making, frontiers, refugees, minority formation, and categories of citizenship have been my preoccupations," she writes in the preface, and these are also the major themes of this book.

Chatterji's first book, Bengal Divided, shifted the focus from Muslim fanaticism as the driving force of Partition towards "secular" nationalism and Hindu aggression. Her Spoils of Partition rejected the idea of Partition as a breaking apart, showing it to be a process in the remaking of society and state. Her third book, Bengal Diaspora, cowritten with Claire Alexander and Annu Jalais, challenged the idea of migration and resettlement as exceptional situations. Partition's Legacies can be seen as continuous with Chatterji's earlier work as well as a distillation and expansion of it.

Chatterji is known for the elegance of her prose as much as for the sharpness of her insights into Indian history, and Partition's Legacies will enthrall everyone interested in modern India's apocalyptic past. "What emerges from the essays," David Washbrook writes in the introduction, "is often quite startling. The demarcation of Partition followed no master plan or even coherent strategy but was made up of myriad ad hoc decisions taken on the ground, often by obscure actors. Refugee policy, immigrant rights, and even definitions of national citizenship … were produced by no deus ex machina but out of day-to-day struggles on the streets and in the courts."
| | |
| --- | --- |
| ISBNs | 9781438483344, 143848335X, 9781438483351 |
| Language | English |