Mastering Secured Transactions, Third Edition
UCC Article 9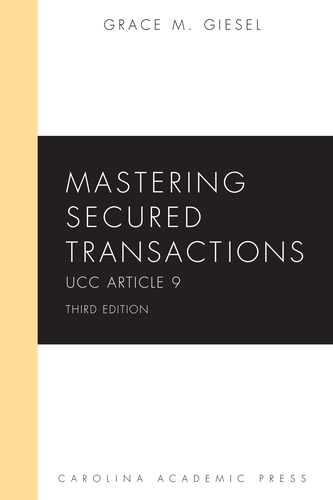 Already purchased in store?
Additional Book Details
Mastering Secured Transactions is an updated and comprehensive resource for learning about and understanding Article 9 of the Uniform Commercial Codesecured transactions. Professor Grace Giesel takes over as the author of the third edition and has updated the book to answer the needs of todays law students. The book offers clear and understandable explanations of every aspect of a secured transaction, including the scope of Article 9, attachment and perfection of a security interest, priority among competing security interests, default, choice-of-law rules, and assignment of rights.
The book contains many straightforward examples to assist in the learning process and explanatory topical headings so that a reader can more easily locate the discussion of a particular issue. It also includes references to a few, carefully-selected recent cases that are particularly helpful in creating understanding. In short, the book is just what a law student needs as a companion reference to a course in secured transactions.