Effective Project and Change Sponsorship
1st Edition
Getting the Most from Your Strategic Investments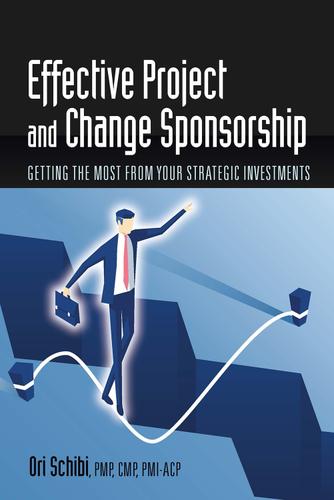 Already purchased in store?
Additional Book Details
Effective Project and Change Sponsorship is a vital work for business, government, and NGOs facing unprecedented change. It is full of relevant data, insights, and absolutely wonderful tips and processes to enable greater project success. This guide is a thorough, accessible, and insightful tool for great project and change management.
--Alan C. Middleton, PhD., Executive Director, Schulich Executive Education Centre, York University
Ori has clearly articulated the importance the role of an engaged sponsor has in successful project and change management. He has outlined the challenges with sponsorship and the associated impacts while providing recommendations on how to identify sponsorship issues and effectively rectify them. He highlights the need for sponsors to understand the significance of their role, the expectations of their role, and how critical it is to have the right sponsor in place with the right level of involvement. I thoroughly enjoyed this read and would recommend it to anyone looking to further improve their sponsorship awareness and skills.
--Angie Kleihauer, PMP, CCMP, Manager, Information Technology
Effective Project and Change Sponsorship addresses the challenges that organizations face surrounding the sponsorship of projects and change initiatives. This long overdue book provides techniques, remedies, and approaches to improve the way these initiatives are sponsored, led, and executed to ensure context, alignment, and a focus on value creation. Readers will learn key concepts about specific aspects of project sponsorship, including overcoming the most common and challenging project-related obstacles, connecting the key elements of project and change management, and advanced techniques to effectively engage stakeholders and manage their expectations.