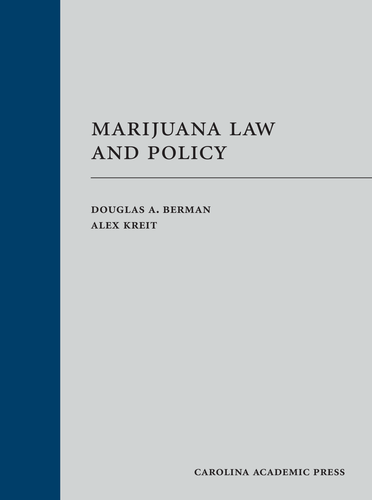 Already purchased in store?
Additional Book Details
Marijuana Law and Policy provides comprehensive coverage of the many fascinating issues of law and policy related to the criminalization and regulation and reform of marijuana. The book can be used as the primary or exclusive text in a range of law school courses. Whether for a seminar on the war on drugs, an advanced criminal law course on marijuana law, a seminar on marijuana reform, or a summer study abroad course, Marijuana Law and Policy is designed for easy adoption and with flexibility in mind. The memorable cases and thought-provoking excerpts of academic articles lend themselves to lively class discussion. From beginning to end, the book provides an intellectually engaging experience for students.
Marijuana Law and Policy begins with materials on the debate about prohibition and its alternatives, with a particular focus on the the different ways to understand the drug and its historical place in legal regulations. After establishing this foundation, the book turns its attention to the marijuana laws themselves, taking an in-depth look at marijuana criminalization and then reforms in the form of medical and recreational regulation. The book concludes with a survey of issues that the current conflicts between state-level reforms and persistent federal prohibition present.