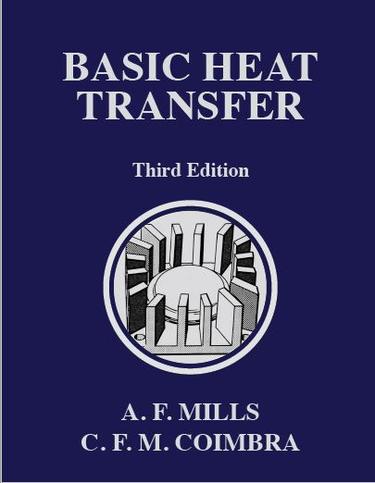 Already purchased in store?
Additional Book Details
The 3rd eBook Edition of Basic Heat Transfer offers complete coverage for introductory engineering courses on heat transfer. Carefully ordered material and extensive examples render this textbook reader-friendly and accessible to engineering students and instructors. Includes over 800 exercises and examples, plus free companion software. This eBook covers all the heat transfer content for undergraduate and first year graduate courses in heat transfer and thermal design. Includes extensive content on heat exchangers, an updated methodology for radiative transfer calculations, a compilation of practical correlations for convective heat transfer, exact solutions for conduction problems, and up-to-date bibliography on heat transfer content. Topics include: elementary and combined modes of heat transfer, one-dimensional and multidimensional conduction, steady state and transient conduction, convection correlations, convection analysis, laminar and turbulent heat transfer, radiative transfer between surfaces in non-participating and participating media, condensation and evaporation process, boiling heat transfer, and the analysis and design of heat exchangers. A balanced approach between scientific and engineering content allows for deeper understanding of thermal transport phenomena. Ideal for engineering students and instructors in Mechanical, Aerospace, Aeronautical, Chemical, Industrial and Process Engineering.